FULLY MANAGED IT SERVICES
Everything you need to secure
& manage your IT technology
Our professionals take the burden off your shoulders by
providing end-to-end IT support & IT services from system
monitoring, maintenance to cybersecurity & all cloud solutions.
SERVICENOW
Experiencing technical issues or need immediate assistance, then call GARYIT on 1300 515 679. Our expert IT staff are available to assist you in every manner possible.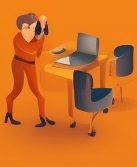 PAYGIT
Pay-as-you-go IT services are a budget-friendly solution for everyone. Only pay for what you need and avoid long-term contracts and gain access to experienced IT experts.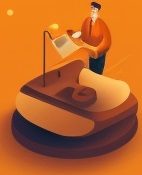 MANAGEDIT
Managed IT services offer comprehensive support for your IT needs, including proactive monitoring, maintenance. GARYIT keeps your technology aligned, protected and running smoothly.
Discover a true IT experience.
Businesses of all sizes can benefit from implementing managed IT solutions.
When you sign up for a managed IT service, a team of knowledgeable IT specialists will take care of all of your company's technical requirements so that you can focus on running your business.

CYBER SECURITY
Are you looking for ways to protect your business from cyber threats and increase customer trust? Investing in IT security measures can provide numerous benefits. With strong security measures in place, you can safeguard your valuable data and intellectual property, ensuring that your business stays up and running.

WEB / DEV / HOSTING
Take your business online? Our website development and web hosting services can help you establish a professional online presence quickly and easily. Our team of experienced developers will work with you to create a custom website that reflects your brand and meets your unique needs.
Whatever your requirements are, we'd love to hear from you.